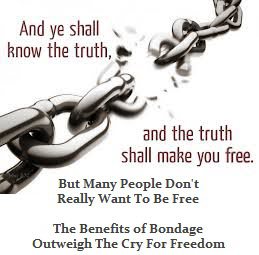 Black History Explained From The Scriptures

Discover why we cannot come together as a people

Discover why neighborhoods change when we move in

Discover why unemployment is very high among our people

Discover why crime is high among our people

Discover why we are the last hired and first fired

Discover why our children are out of control

Discover why there are more liquor stores and checking cashing businesses in our neighborhood than there are banks

Discover why those that make it out of the struggle never come back to help others

Discover why we spend a lot of money but own no businesses

Discover why Black Americans spend almost $1.1 trillion dollars a year with nothing to show for it

Discover why other nationalities have businesses in our neighborhoods but we do not

Discover why there are more young black men in prison today than there was slavery in 1851.

Discover why Black Americans spend almost $1.1 trillion dollars a year with nothing to show

Discover why there is excessive greed among black people both rich and poor

Discover why there is a "Get Over" mentality among our people

Discover why our young men are not highly educated and the women are.

Discover why abortion is very high among our people.

Discover why there is police brutality within our communities

Discover why our communities are drug and gang infested

Discover why we are hated among the nations throughout the world

Discover how we can easily turn our negative plight around and then into a positive direction
The articles below can be viewed using Adobe Reader.
If you do not have Adobe Reader, you may download a free version at:
http://get.adobe.com/reader.

The First Step In Self-Realization
Discovering Who You Are According To The Scriptures



400 Years of Affliction: The Prophecy





Now What? The Next Step!