Do you know the difference between your Potential to spread The Word of YAH and your Capacity to spread The Word of YAH?
I am sure you have read and heard a lot about potential, but there is a major difference between our potential and our capacity. The major difference is that potential is based on the future. When someone has the potential to do something, it is about becoming something other than who they are in the present moment.
Capacity is based on the present moment. Your capacity already exists. Capacity is defined by doing what you can do today - RIGHT NOW. Your daily routine determines your destiny in The Kingdom of YAH
Many of you thought that once you discovered truth, you could help everyone find this same truth. You wanted to spread this message of TRUTH everywhere and to everyone so that people could be free, but then you soon realized something that changed your whole approach.
You finally realized this wasn't realistic or even possible. But what COULD YOU do to make a difference to those people, who come into your path?
Although you have the POTENTIAL to help many people in knowing the TRUTH, you only have the CAPACITY to help those who really want to know the truth.
So for now, desire & strive for your potential but focus on your capacity in this moment. Do what you can do right now to spread the Truth of YAH's Kingdom.
1 Corinthians 3:6-8 "I have planted, Apollos watered; but Almighty gave the increase. So then neither is he that planteth any thing, neither he that watereth; but Almighty that giveth the increase. Now he that planteth and he that watereth are one: and every man shall receive his own reward according to his own labour."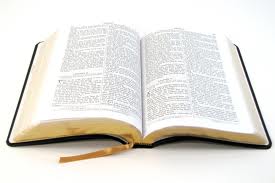 Online Bible Resources
(No Download Required)
Bible Study Tool For Searching The Scriptures
Great Search Function
@ Bible Gateway


The Complete Bible Study & Bible Reference Tool
@ The Blue Letter Bible
** Highly Recommended **


The Hebrew Interlinear Bible For The Old Testament
Literal Hebrew To English Translation


The Greek Interlinear Bible For The New Testament
Literal Greek To English Translation